Supporting the Healthcare Workforce
The Health Care Workforce Transformation Fund supports education, training, and employment programs to address healthcare workforce needs. Commonwealth Corporation recently awarded Planning Grants to 51 organizations across the state and released a Request for Proposals for Implementation Grants.
Join us on July 9, 2014 at Salem State University for Payment Reform in Massachusetts: Impact & Opportunities for the Healthcare Workforce. Registration is required!
WCTF Partners Celebrate Graduations
Many of our Workforce Competitiveness Trust Fund partners celebrated graduations this spring. The 15 WCTF grant partnerships involve more than 100 businesses and benefit 850 job seekers and incumbent employees. Participants in Community Work Services' Careers in Hospitality Program (pictured) complete training for careers in the travel and tourism sector and receive job placement assistance. Congratulations to the graduates!
Are Teen Jobs Becoming a Luxury Good?
A recent Boston Globe article looked at the declining teen employment rate and the long-term implications for teens that lack work experience. "Work is really a [teen's] first interaction with the adult world," said Paul Harrington, coauthor of Commonwealth Corporation's Signaling Success teen employment study. Coauthor Nancy Snyder pointed out how early work experience is when teens and young adults acquire basic work behaviors like attendance and punctuality.
Learn more about our teen employment initiatives and download Signaling Success: Boosting Teen Employment Prospects.
Cooking Up Success - A Culinary Arts Graduation
Twelve participants in Triangle and Bunker Hill Community College's Culinary Arts Fundamentals training program graduated recently. The 100-hour, four-week program aims to decrease barriers to careers for individuals with disabilities, offering basic cooking and baking skills, contextualized communication, and sanitation and safe food-handling procedures.
At the celebration, one graduate said, "I now have employment, self-confidence, and a new passion in food!"
Healthcare Cost Containment Law & Impact on Healthcare Workforce
We invited Jessica Larochelle from Blue Cross Blue Shield of Massachusetts Foundation to present an overview of the forces driving healthcare payment and delivery system reform, reform efforts in the state, and the implications for the workforce. Following the presentation two employers discussed the implications the law has already had on their healthcare organizations.
The presentation is available for download and a video recording of the event is available for viewing!
Did you know?
Important: New policy changes for the Workforce Training Fund Hiring Incentive Training Grant effective August 15, 2014.
Commonwealth Corporation hosted a presentation and discussion about Massachusetts' healthcare cost containment law (Ch. 224) and its impact on the healthcare workforce. Jessica Larochelle from Blue Cross Blue Shield of Massachusetts Foundation presented an overview of payment and delivery system reform efforts in the state and the implications for the workforce.
New Economic Development Bill Supports Regional Sector Partnerships
On August 13, 2014 Governor Patrick signed into law an economic development package, An Act To Promote Economic Growth in the Commonwealth. The new law creates a new trust fund to support training for jobs in advanced manufacturing, information technology, technology trades, and hospitality. The new law also provides additional funding for the Workforce Competitiveness Trust Fund, which invests in programs that train un/underemployed individuals for jobs that are in demand.
For more information about the new economic development bill, read the press release from the Governor's office.
Did you know that Commonwealth Corporation is on Twitter and LinkedIn?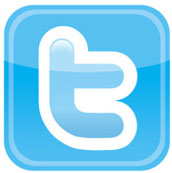 Follow us on Twitter @CommCorp_MA and @MassWTFP.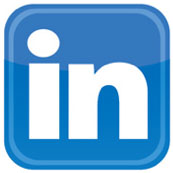 Follow us on LinkedIn.